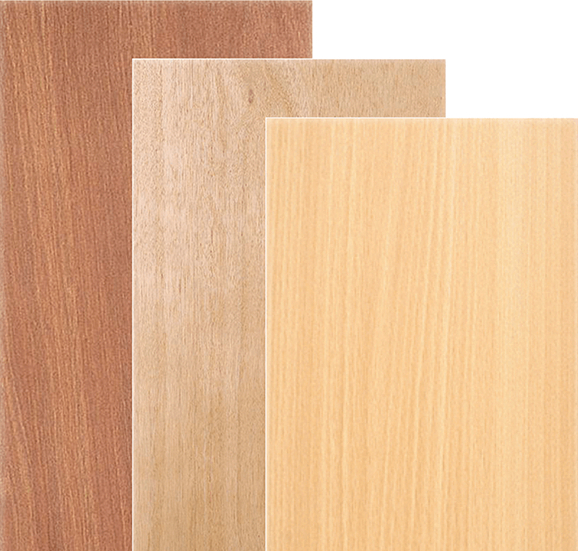 Commercial Wood Doors
Wood Doors are a critical part of most commercial buildings. Selecting the right door for a facility will go a long way in achieving the aesthetic, functional, security, and safety needs of any commercial space. Each wood door we carry can come premachined if desired to match the hinge and strike locations of our Hollow Metal Frames and those of other leading manufacturers. Shop Hollow Metal Doors & Frames here.
21 sizes of commercial flush doors
The 5 most popular wood veneers, plus primed hardboard
Available unfinished, primed and in 12 prefinished colors
Industry best quick ship performance
Select Size
Enter a size, veneer, and finish. You'll then be shown further options for door customization, pricing, etc.
All doors will have a 1-3/4" thickness regardless of width or height.
* Availability varies by pickup location
Select Veneer(s)
Select Finish(es)
Types of Wood Veneer
Types of Wood Finish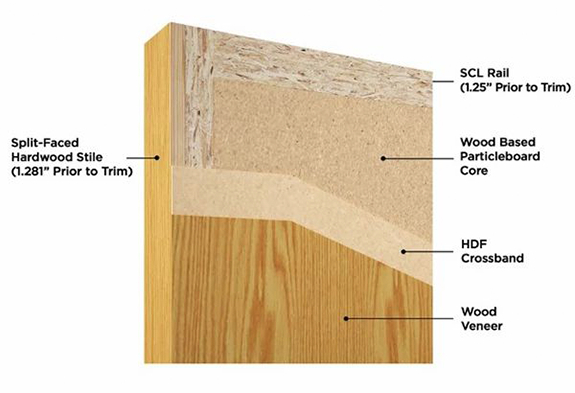 Aspiro™ Series (Architectural Grade)
Standard Features
— All bonded construction up to 8'0" tall
— Meets WDMA I.S. 1-A Custom Grade (Premium Grade)
— Face Veneer Meets WDMA "A" Grade and Minimum 1/50" Thick
— Hardboard is Factory Primed
— Mill Option Edges
— Standard Color Options
— Limited Lifetime Warranty
— Engineered to meet or exceed industry performance requirements
Core Types
— Particleboard (PC) and Mineral (MC)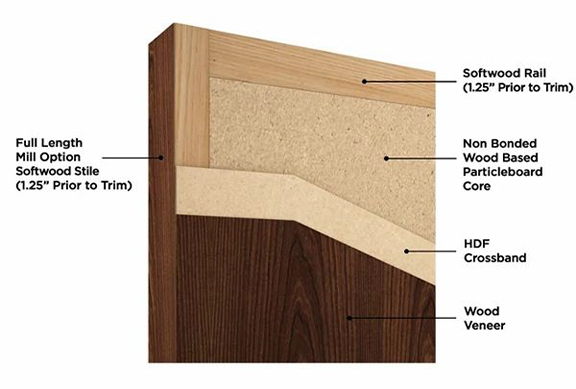 Cendura™ Series (Commercial Grade)
Standard Features
— All bonded construction up to 8'0" tall
— Meets WDMA I.S. 1-A Custom Grade
— Face Veneer Meets WDMA "A" Grade and minimum 1/50" thickness
— Hardboard is Factory Primed
— Mill Option Edges
— Standard Color Options
— Limited Lifetime Warranty
— Engineered to meet or exceed industry performance requirements
Core Types
— Particleboard (PC) and Mineral (MC)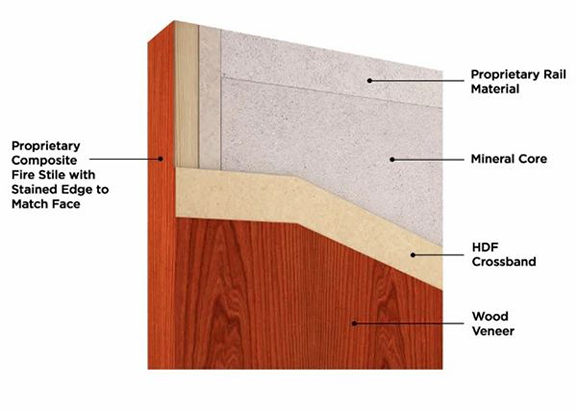 Fire Rated Mineral Core
Standard Features
— Composed of Non-Combustible Materials
— For Elevated Fire Ratings up to 90 Minutes
— UL or WHI Label to Meet Building Code Requirements